The Merkel Custom Shop
Merkel has been producing individual masterpieces in traditional craftsmanship since 1898. Some traditional rifles have been manufactured almost identically since the 1920s. All Merkel hunting rifles can be adapted to the customer's individual requirements by engravers, gunsmiths or master gunsmiths.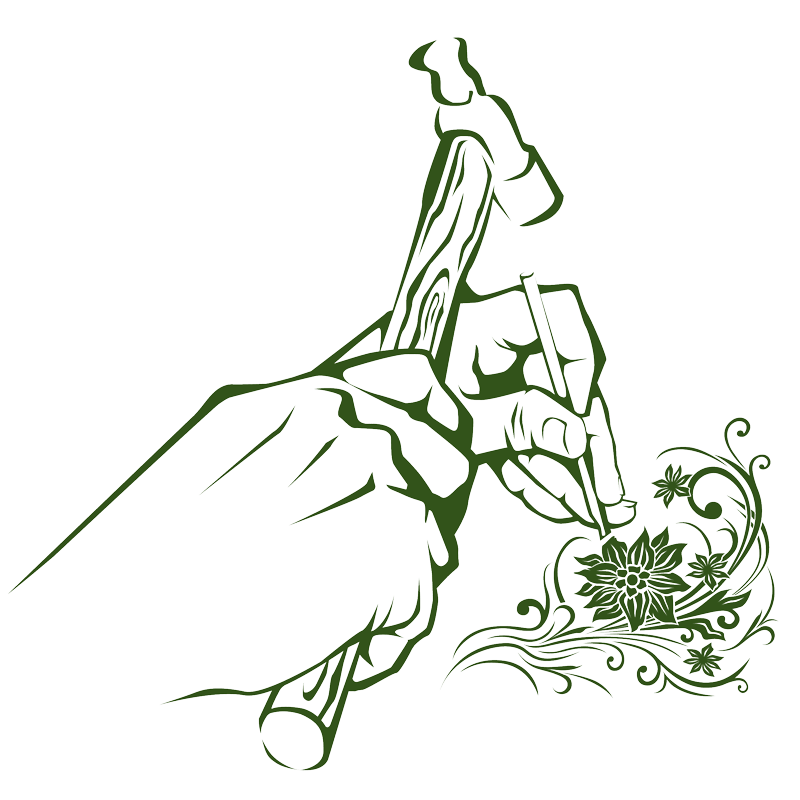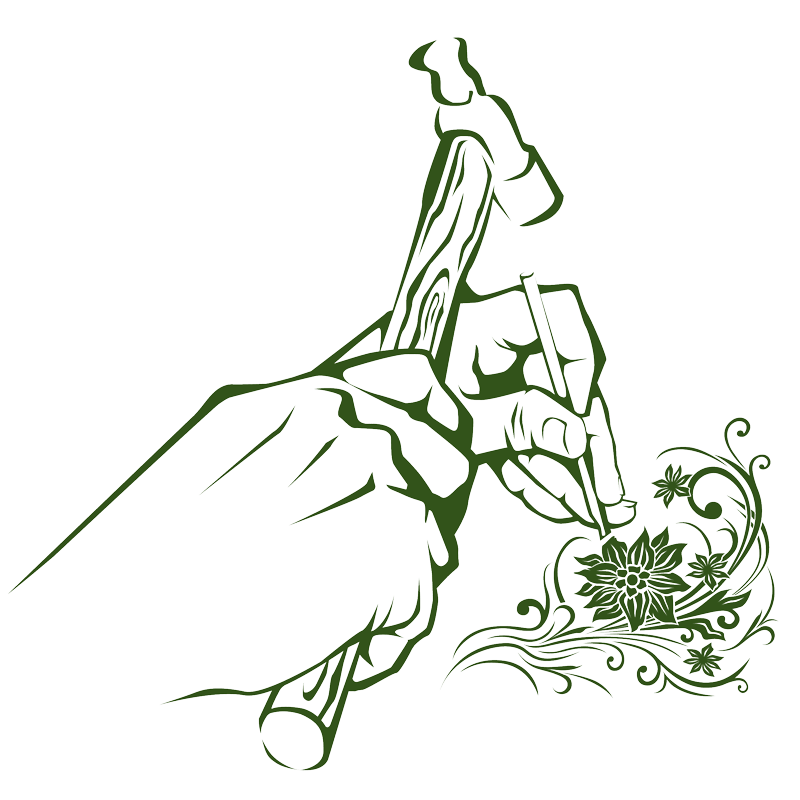 This is how your personal masterpiece is created: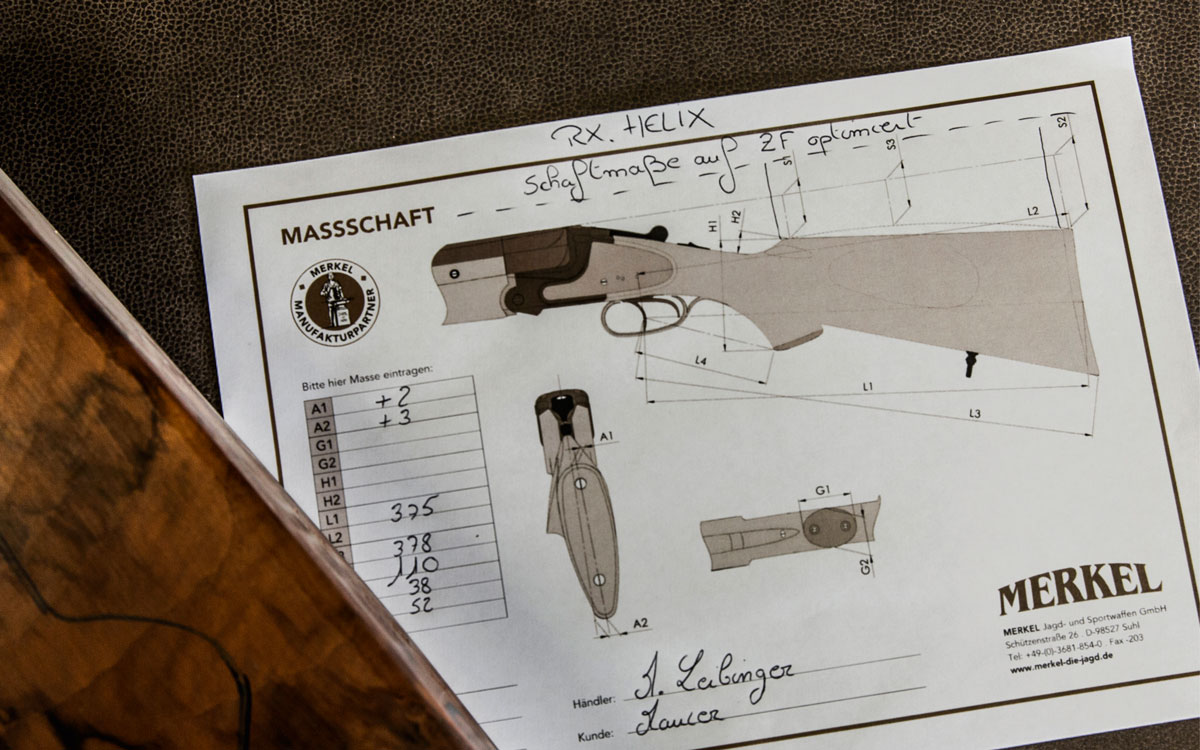 1. Counselling
Your wishes count: Every Meisterstück project begins with a detailed consultation on every part of your new weapon.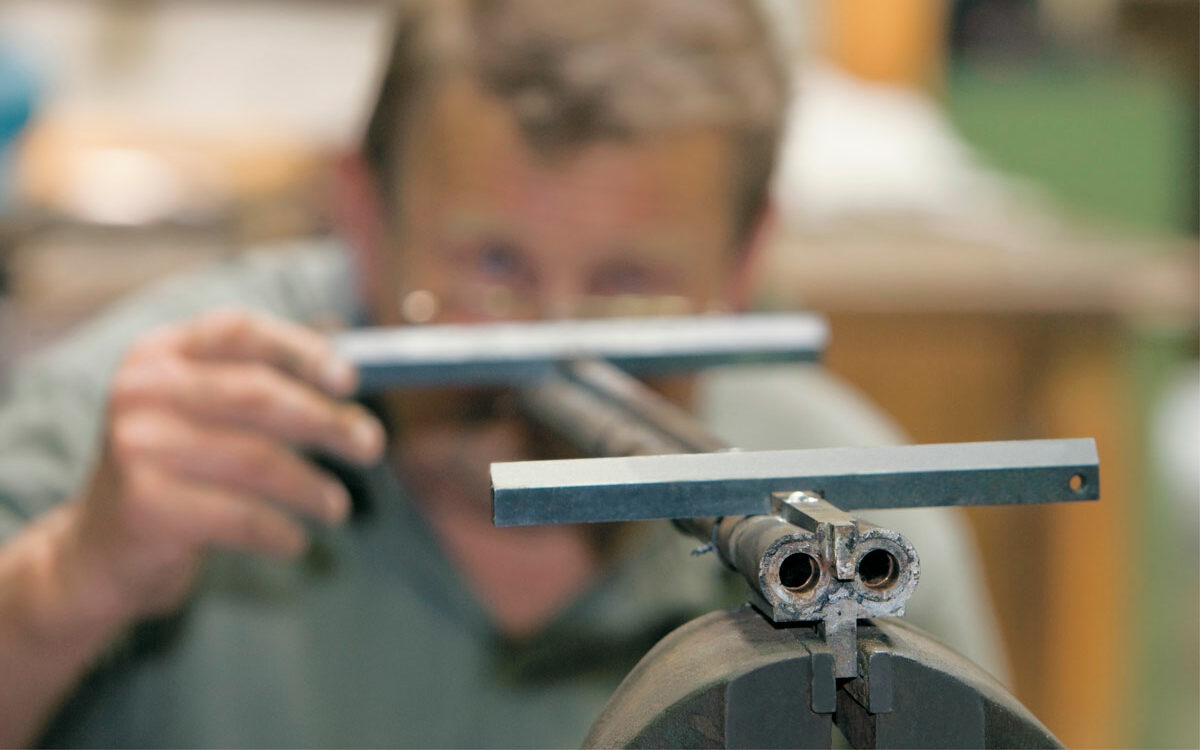 2. Barrel maker
Merkel forges barrels himself. The barrel groups are soldered and joined together by hand by the pipe maker.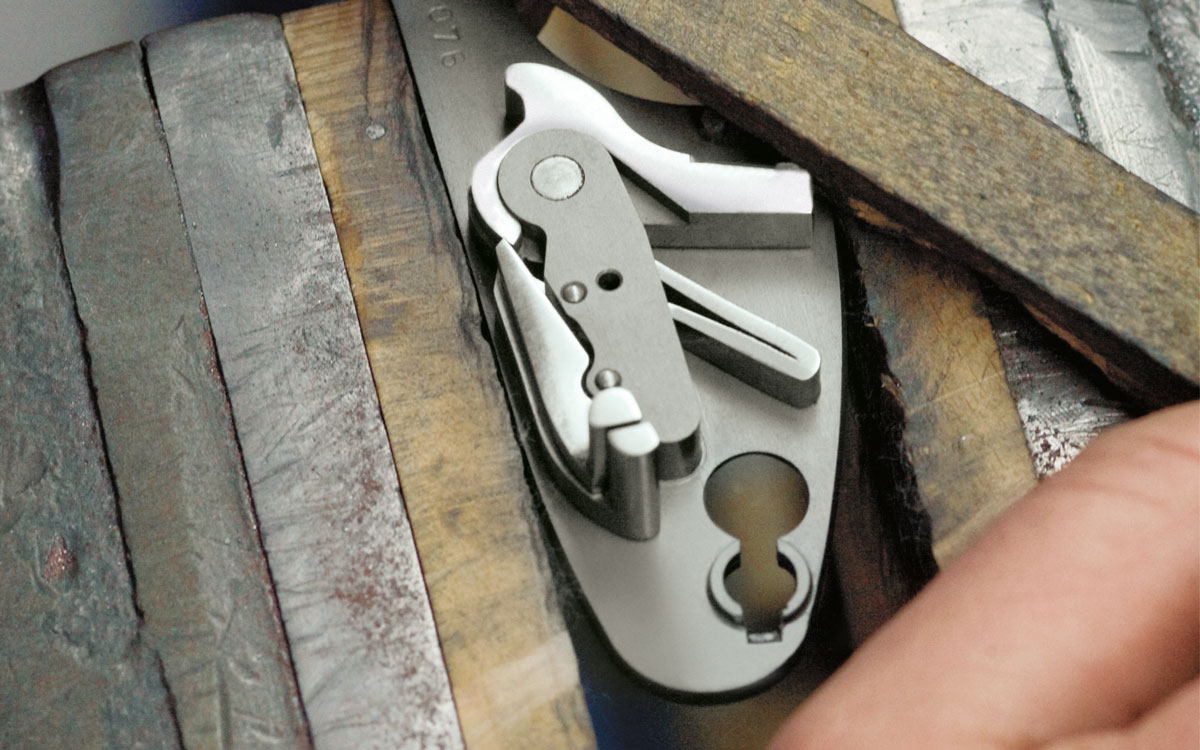 3. System maker
The systems (locks, triggers, fuses) are custom-made and fitted into the system by hand.
4. Stockman
The stock is handcrafted to match the steel – Merkel offers all stock wood classes and finishes.
5. Engraver
Steel surfaces can be refined in many ways: From hand-engraved engraving to gold inlay.
6. Test-shooting
Masterpieces are officially shot, white-finished and black-finished. Barrel bundles are matched to each other.
Samples of our masterpieces
HELIX – Whom The Moose Calls
The moose is the heraldic animal of many Nordic lands – now there is a wonderful rifle to go with it. "Whom the moose calls" is the helix with hand-engraved Nordic engraving. Crossed vines, wickerwork and the moose antlers – a mystical ensemble dedicated to the largest deer on earth and to moose hunting.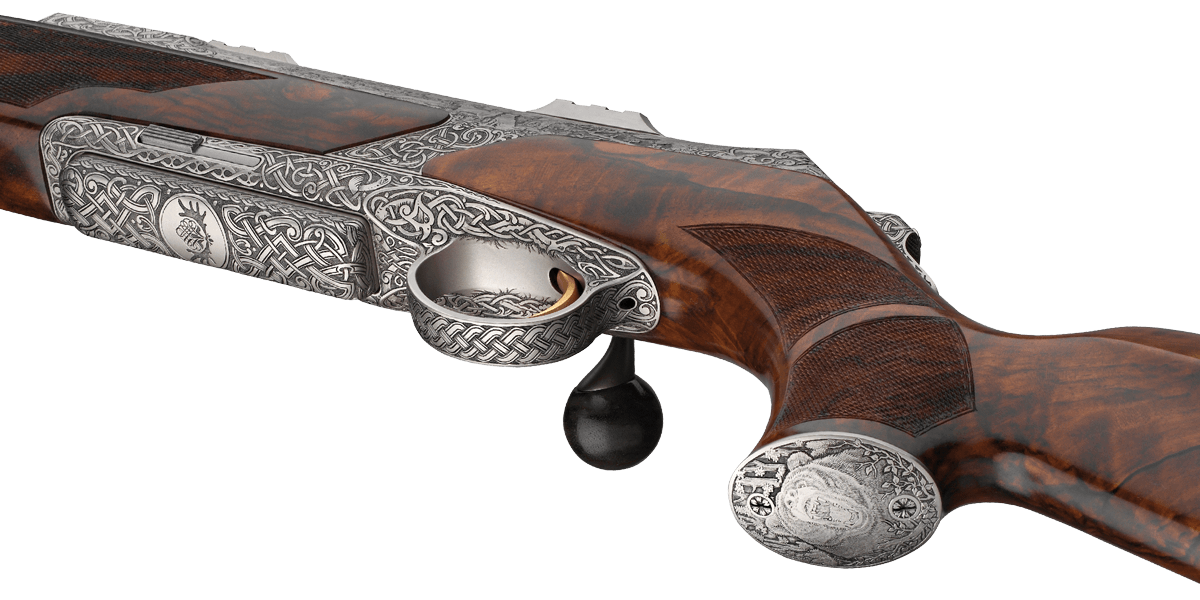 O/U double rifle 323
Take the finest walnut wood, hard steel and a great deal of dexterity and gunsmithing knowledge – and turn it into one of the world's most beautiful Bock rifles. The 323 has always been a hunting rifle for the connoisseur – custom-made and finished according to old Suhl recipes and individualised according to the wishes of the future owner.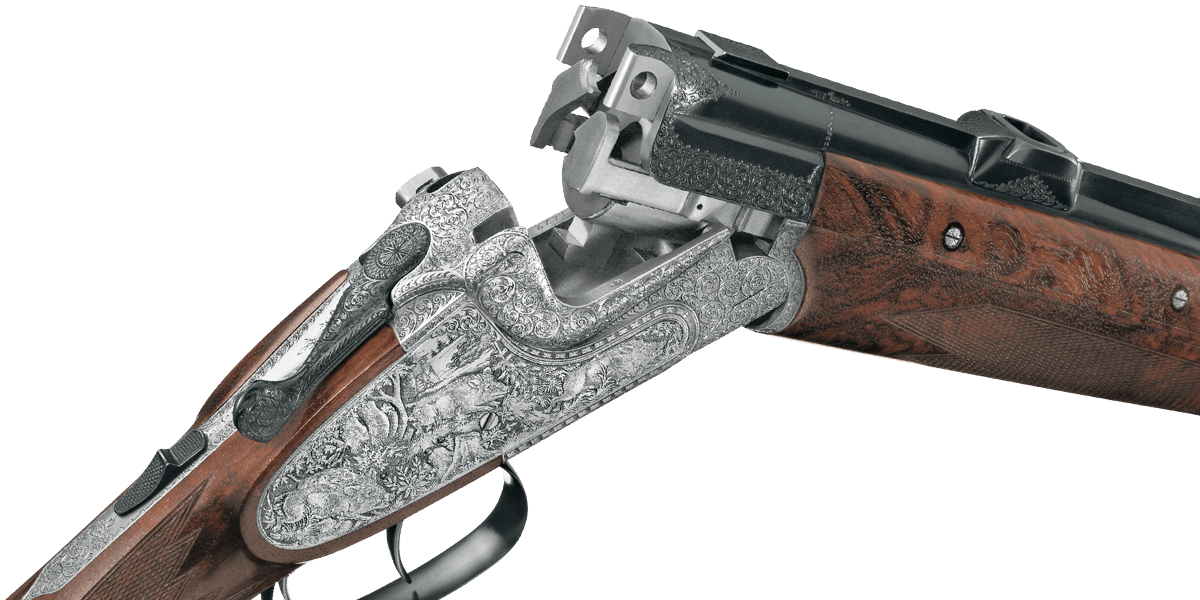 Safari side-by-side rifle 160AE
Safari rifles from Merkel have been delighting big game hunters and crowned heads with their precision and reliability for generations. The 160 version combines the most powerful calibres with side locks and also offers decorative scope for engraving on the long side plates. One of the most beautiful rifles for the most exciting form of hunting.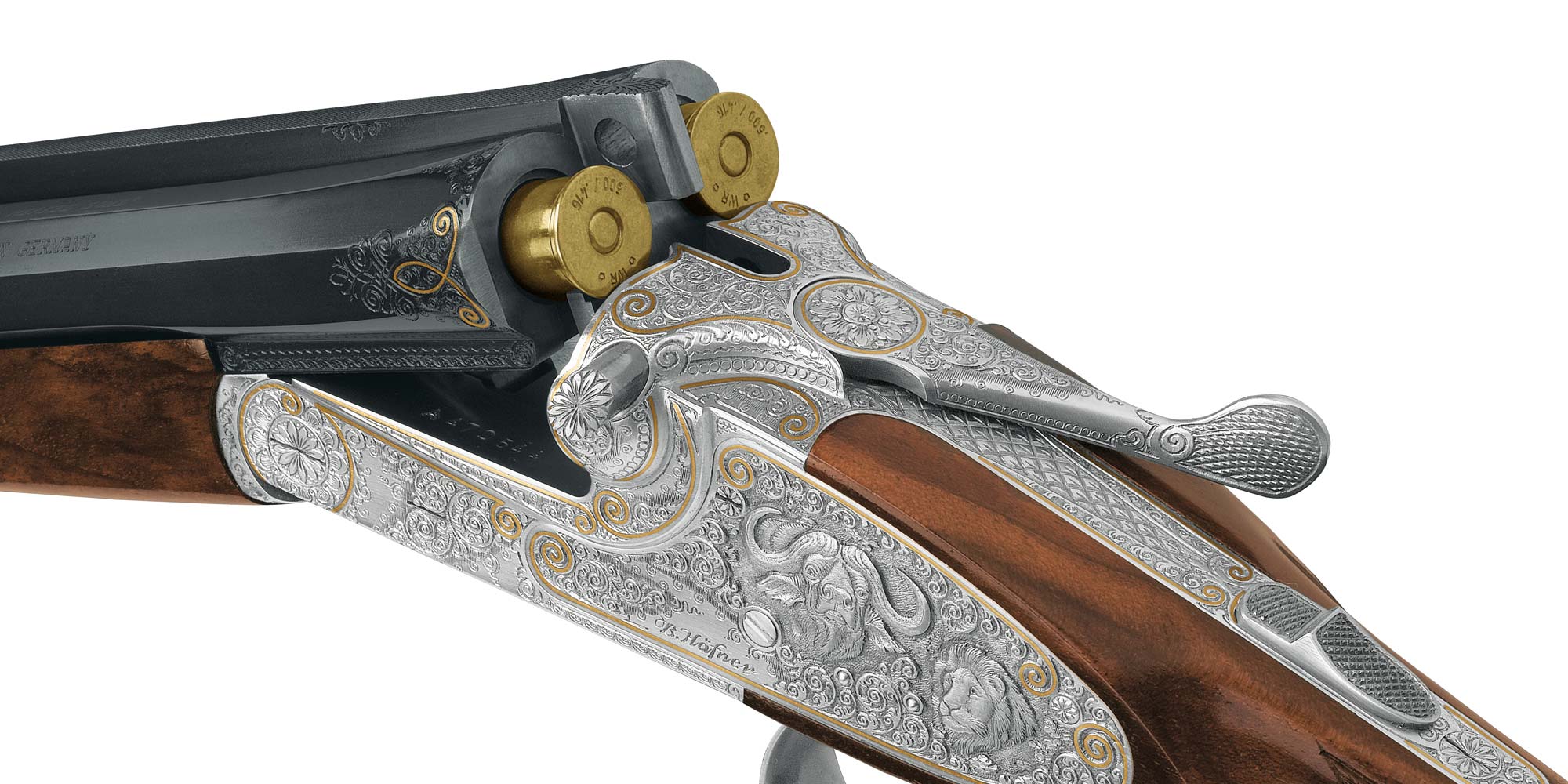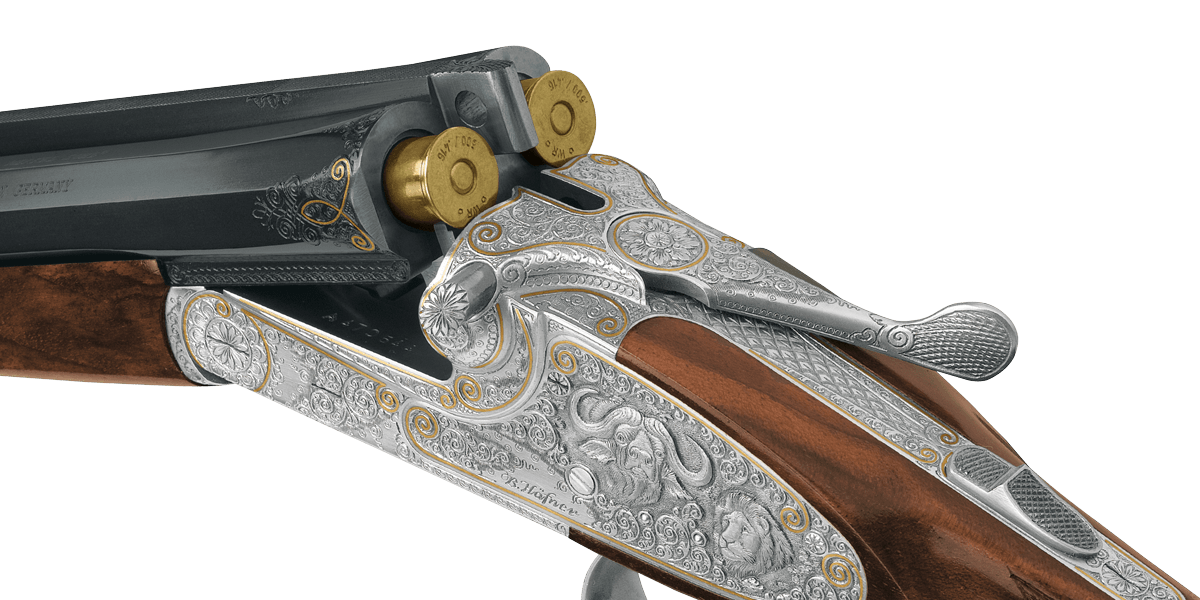 Here your Merkel weapon becomes an incomparable masterpiece



Contact the custom shop here without obligation and we will discover the possibilities for your individual Merkel rifle with you.