Helix Speedster
The HELIX Speedster, with its new revolutionary synthetic stock strikes out in a new direction as a hunting rifle. The top-opened OmegaGrip combines two classic stock principles into an ergonomic and fast novelty …
Was sind das für Menschen, die eine Merkel führen? Was treibt sie an? Was begeistert sie? Was lieben Sie an der Jagd und an ihrem bevorzugten Jagdgewehr? Wir haben die Menschen gefragt, die hinter einer Merkel stehen…
History:
120 years of Merkel

Helix Suppressor
The first suppressor rifle by Merkel: The self-developed, short and specially coated barrel is perfectly adjusted to the Merkel Suppressor and guarantees best dampening figures. And this while the Helix Suppressor is still as short and handy as a Helix with a normal barrel.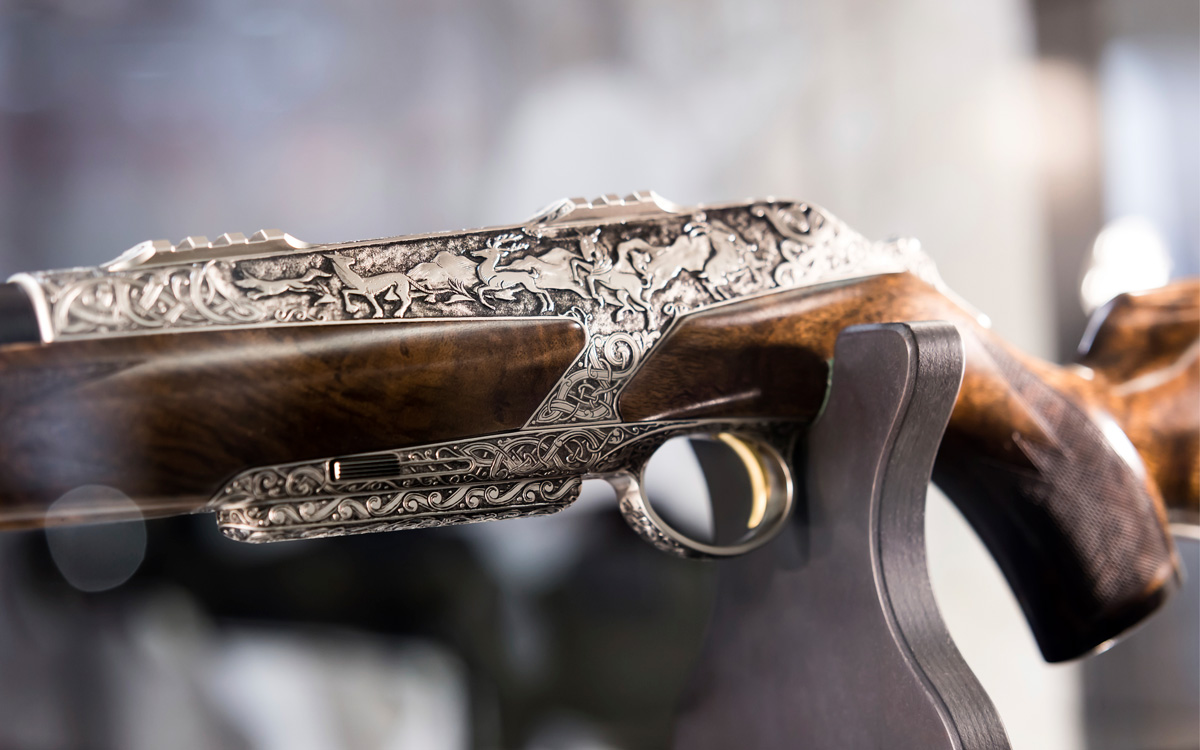 The engraving is the traditional finish for the steel of hunting rifles – animal motives or ornaments summon the hunting luck and grant the rifle an aesthetic finish. The Helix "Magic Animals" walks a new path: Here the Merkel engraver Karola Knoth elaborately interpreted the magic motives of "Hunting Magic Moments" onto the system of a Helix.
Highlight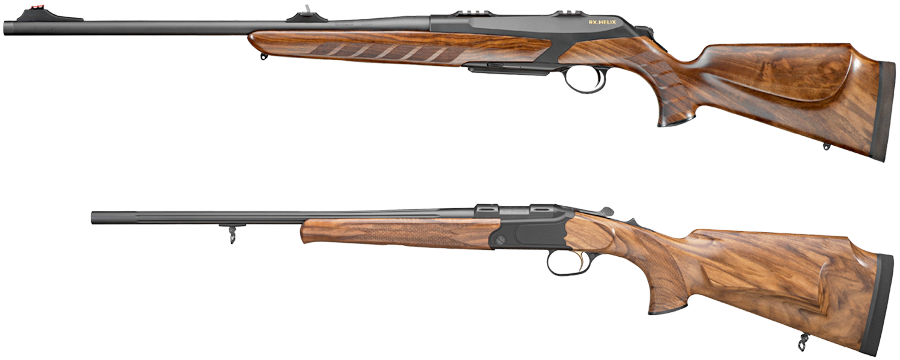 Lady DS Stock
The Helix and the single-shot rifle K3 equipped with a completely new stock, specially developed for shorter or female hunters, in different wood classes.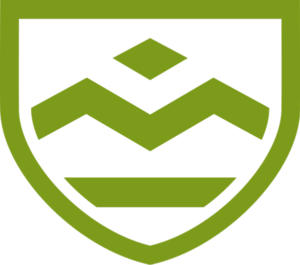 "What on earth could resemble the
pleasure of hunting?"
Carl Maria von Weber
(1786-1826), German composer