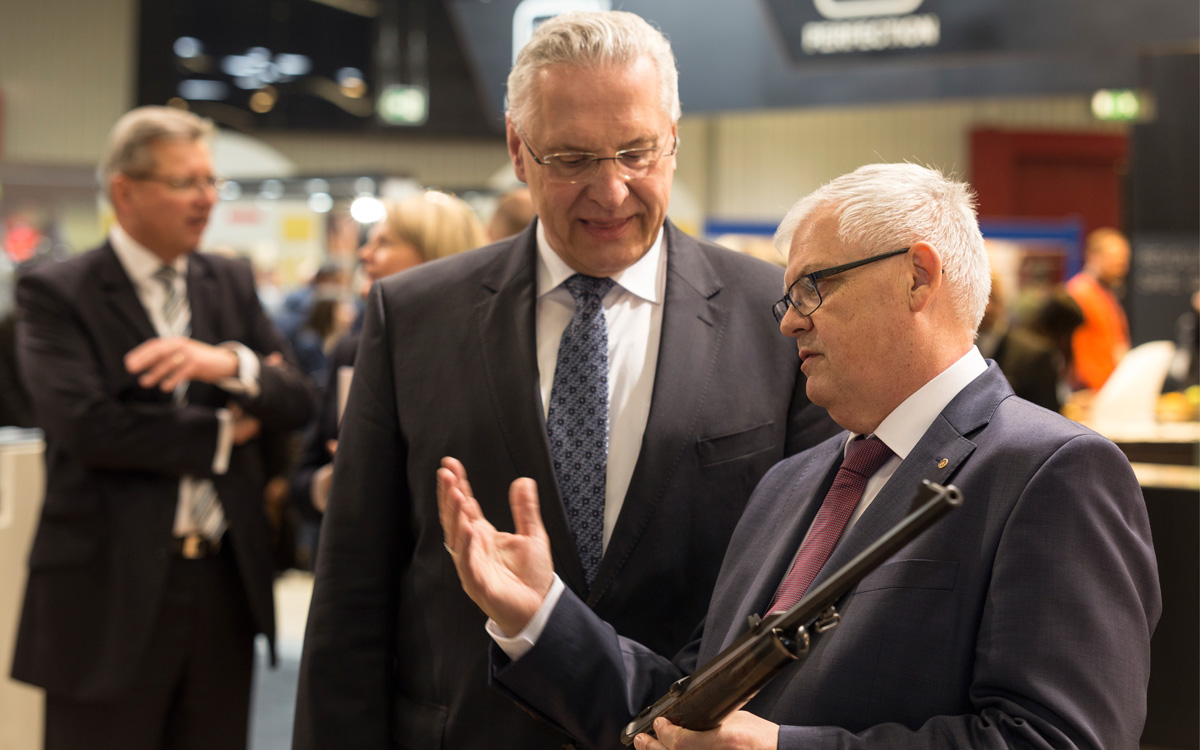 VIP visit at the Merkel booth on the IWA
The Bavarian Home Secretary, Joachim Hermann, visits the Merkel IWA booth and listens to the explanation of the "Damaszener" jubilee rifle by Managing Director Olaf Sauer (right).
The jubilee rifle is limited to a small series of 120 pieces; the serial number is placed on the gun as a fine gold inlay. The small series is made by a specially qualified team in the Merkel manufacture with a high hand-craft percentage.
For those interested: be quick! Most of the "Damaszener" rifles are already sold.